Get Ready to be Well-Positioned for a Market Return
The Covid-19 Pandemic is forcing us all to change the way we live and work.  We hope this is a temporary situation.  In order to protect our clients and staff to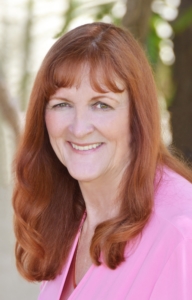 the highest degree possible, and still provide the best service possible, we have undertaken the following steps.  We ask for your cooperation and understanding as we all deal with the circumstances presented.
While I am taking calls and there are several, I am finding that experienced investors are ready to buy and while the beginning investor is a bit more cautious I am helping  position everyone in the best possible positions.
I have had lengthy conversations about the Covid-19 and the effect of industry and investments for the Phoenix Market.  I am on top of what is happening and would welcome the chance tospeak with you in person.
As it is getting warmer here; many experts believe that the heat will help burn off the virus faster than other parts of the country.  This is good news for the economy here is Phoenix.  This week we will reach 100 degrees.  I NEVER thought that I would be happy to see the hotter temperatures.  I have lived here since 1968 and relish out winters.
It is felt that many people will be relocating to the Phoenix area (I have already seen this in several clients).  This will bring a work force base that we will need.
This being said, there are 5 distribution centers currently being built in the western part of the Phoenix Area.  I know that two of them have been realocated to become manufacturing plants.  I think that we all agree that we need to bring a great deal of America's manufacturing home!
I understand from people that I have been speaking to that there are currently around 250 NEW companies relocating to the Phoenix area.
Many of you know that Tom works at Boral Roofing and he is still working.  The plant is manufacturing concrete roof time and they have just moved the crew to 7 days a week.  This means that houses are in demand.
With the above said, the thought is that rents will remain or increase as demand is needed. Jobs will come back and the employment base will be needed.
The projections that are being seen is that the middle of the third quarter and the last quarter may very well be exdtremly busy for Real Estate.
Effective immediately, Empire West Title Agency will:
Allow only those customers whose signatures are required to attend closing or signing

appointments.  Realtors, lenders and non-signing family members, including children,

will not be permitted to attend signings.

Any customers who have traveled by air, train or bus or to any heavily affected area

within the last 2 weeks are asked to retain a mobile signor.  We will assist in arranging

one. 

Our staff is taking the necessary precautionary sanitary measures and practicing social

distancing.

All writing implements will be unused and either thrown away or given to the customer

if desired.

Hand Sanitizer is available for use prior to and after signings.

Any employee showing signs of any illness will be instructed to stay home.

A portion of our staff is currently working remotely to allow for more distancing in the

branches.

All signings in the branch offices must be by appointment only.

All deliveries and pickups will be handled at the office door.
Courtesy signing appointments at branch locations are currently unavailable. Some of our vital services or affiliates may not be available or you may experience less than normal response times due to the current circumstances. It is our intention to continue to provide our services within the restrictions placed upon us all by the Pandemic.
Thank you for your understanding and patience as we continue to keep health and safety front of mind.
COVID-19 (the coronavirus) has been declared a pandemic by the World Health Organization and has likely impacted many aspects of your life. We understand how stressful this time is for you and your family. At Mynd, the health and well-being of our residents and owners is our top priority.
We have taken steps to ensure business continuity and are committed to being responsive to the needs of our customers as the situation evolves. We are in contact with the maintenance and utilities vendors that service your home in order to minimize possible interruptions, and we will keep you posted if we expect any service delays. The easiest – and safest – way to reach us is through your resident portal. You can use the portal to pay your rent and submit maintenance requests completely online, without leaving the comfort of your home.
https://justsoldit.com/wp-content/uploads/2019/05/LindaGerchick-logo-v1.png
0
0
Linda Gerchick
https://justsoldit.com/wp-content/uploads/2019/05/LindaGerchick-logo-v1.png
Linda Gerchick
2020-04-22 12:41:54
2020-04-22 13:15:15
Get Ready to be Well-Positioned for a Market Return