Let's discuss inspections of investment properties!
Understanding the how and when of onsite inspections is critical to the due diligence process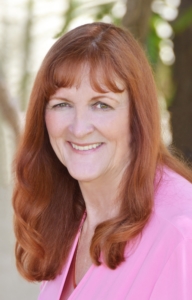 While listing agents want to push through to the physical inspection-I say wait and let's be sure that we are ready to proceed.  Here are some tips and while this may not be all of the types of inspections that you may want to do but this will give you a really good place to start.
You really want to be sure that you have all of the books and records and the other materials that you need in order to proceed with physical inspections.  If you need to personally walk the units before you start paying for inspections-do this up front and as soon as you are able.  You can do this concurrently of reviewing the books and records.
However, when you are ready to start the actual physical inspections, remember that you have a time clock ticking.  Make sure that you can get all of the reports in prior to the expiration of the inspection period.
There are several types of inspections for different reasons.  Be sure that you want to order the right kind.  Here are a few examples:
Physical Inspection
Wood Infestation Inspection
Sewer Inspection
Septic Tank or alternative waste inspection
Environmental Inspection
Survey
Roof Inspection
Asbestos Inspection
Mold Inspection
There may be a number of other kinds of inspections depending on your needs and the type of property.  It's pretty easy to see that you could rack up some significant costs on inspections.  It is critical to know what the property needs now and what may be needed in the immediate future or even the long term future.
At the very least, get a physical inspection and wood infestation report.  Many people do not realize that in the standard AZ Listing agreement, the Seller has already agreed to place a clear Wood Infestation report with Title.  The physical report may or may not lead to other kinds of inspections.
While I never discourage Buyers from obtaining any inspection type of report, I like to see a Buyer start with the basics.  It also depends on what type of property that they are buying.  A gas station-you be an environmental report. Maybe not as important on a Multi Family.
On a multifamily property, maybe a roof inspection is more important.
If the property is older, a sewer and pipe inspection may be critical.
You need to rely on your Broker and primary inspector to guide you but make the ultimate choice of the kinds of inspections needed again for your piece of mind.
Next week let's discuss Title Hold Open policies. What you don't know what this is?  You are in for good information.
Remember that I answer my phone-602-688-9279
Linda
https://justsoldit.com/wp-content/uploads/2019/05/LindaGerchick-logo-v1.png
0
0
Linda Gerchick
https://justsoldit.com/wp-content/uploads/2019/05/LindaGerchick-logo-v1.png
Linda Gerchick
2019-09-04 03:13:57
2019-09-04 03:21:02
Let's discuss inspections of investment properties!