Hold open Title policies are very useful for a few reasons. First, what is a hold open policy?
A hold open policy must be requested prior to the Close of Escrow of the purchase of the property. This is used for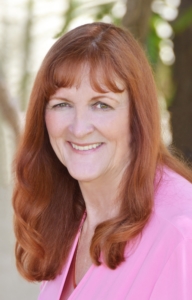 investors that are intending to resell the property in 2-4 years. What this does is save the Investor fees for the owner's title policy that is issued when the Seller sells the property.
The Buyer soon to be Seller will pay a small fee at Close of Escrow when they aquire the property. However, when this person sells the property there is a substantial savings in the Title Insurance. NOTE-The Seller must use the same Title Company when sellig the Property without fail. When we have a hold oen policy I disclose it in the listings to the agents.
What if the owner decides to kepp the property after close? It is important that the Seller contact the Title Company and have them close the policy in order to maintain the Title Insurance. There is not a fee for this but this is an often overlooked item.
What if the Seller is not quite finished with the repositioning of the property and the hold open time period os about to expire? It is easy to extend for a small fee. The Seller must contact the Title Company prior to the expiration of the policy and request an extension. There will be a small fee for this but it still saves quite a bit at closing.
There are different time limits on policies depending on who is the underwriter of the policy. The Buyer-Seller needs to decide how long that the repositioning is going to take and buy the policy accordingly.
Wait till next week for more education!
Remember that I answer my phone. It's funny people say, "You answered your phone!". I say "Well you called me!".
602-688-9279
Take Care,
Linda
https://justsoldit.com/wp-content/uploads/2019/05/LindaGerchick-logo-v1.png
0
0
Linda Gerchick
https://justsoldit.com/wp-content/uploads/2019/05/LindaGerchick-logo-v1.png
Linda Gerchick
2019-09-10 12:21:43
2019-09-10 12:21:43
Hold Open Title Policies