Now Is A Great Time To Refinance That Investment Property
Mortgage rates are at all-time lows.  Many homeowner's are taking advantage and locking in for the long term.  But what about investors, are they doing the same?
Refinancing rental properties can unlock a good deal of wealth-building opportunities for investors, including the ability to lower interest rates and monthly payments, improve loan terms, and earn additional cash flow.
Interestingly, many investors have not taken advantage of today's market.
For one reason or another, there are a number of investors that don't even realize the opportunity that's in front of them.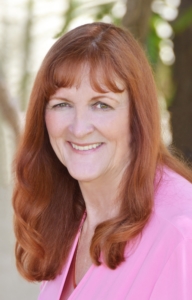 Should I Refinance My Rental Property?
In most cases, investors should consider a refinance to:
Convert from an ARM to a fixed-rate
Turn a hard money loan into a conventional one
Pay off the loan more quickly
Upgrade a current investment property
Much has changed in a relatively short period of time regarding rates and valuations…and they are almost all in favor of the investor.
As mentioned earlier, interest rates are historically low…and they look a lot better than they did even this time last year, let alone a few years ago.
5.75% versus 4.5% example
If you purchased an investment property in October of last year, for example, many borrowers took on mortgages with an interest rate in the high 5% range.
Today, if that investor were to refinance their $250,000 loan from 5.75% to 4.5% for example, they would save nearly $200 per month.
There might be some discount points involved depending on the scenario, but they can be financed into the loan amount, so the only out-of-pocket cost would be that of an appraisal.
Assumptions: $250K loan, 70% loan-to-value and 760+ credit score
In Conclusion
When you own an investment property, the goal is to earn a solid rate of return…and refinancing that property can increase your short-term cash flow and help you build longer-term wealth.
The above is from my referral partner Tom Bonetto and is geared for 1-4 units.
Remember that I answer my phone and call me to discuss the market anytime!
Linda 602-688-9279.
https://justsoldit.com/wp-content/uploads/2020/06/qtq80-CqBkaf.jpeg
200
300
Linda Gerchick
https://justsoldit.com/wp-content/uploads/2019/05/LindaGerchick-logo-v1.png
Linda Gerchick
2020-06-28 19:36:45
2020-06-28 19:36:45
Now Is A Great Time To Refinance That Investment Property