Property Preparation for Sale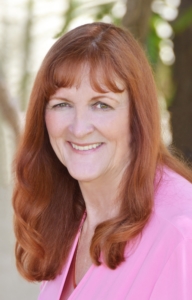 BEFORE I list an investment property for sale, there are several items that I really like to prepare.  Sometimes it may take a month or so to complete some of the items that are needed.
First and foremost, I want to see the rent roll and books and records.  Rent rolls are so important to the overall sale ability of the property.  I personally do a drive by to view the area and the property. It is also important that I get to get into the units. Wouldn't be awful if we get a great contract and good buyer and when we get to inspections there are inspection or maintenance issues that will kill the deal wither on appraisal or inspection? I never want a Seller to spend money where it is not needed but sometimes it is really important.
Next week I am going to blog in depth about the rent toll and books and records.  This will be one of the more important blogs that I will do this quarter.
I also want copies of ALL pages of the leases.  Even if the tenant is month to month.  This is not disclosed to the public but it is important that we have these on file.  We also, go through the leases to make sure that they match the rent roll.
If there is a laundry room lease I will need this as well.
It is important that if the property is owned in an entity or trust that I receive these documents as well.  Not only do I need to verify that the person signing contracts is the correct person but the Title Company will need this as well.
The Insurance Loss run is needed and I will help the Seller prepare a schedule of personal property and capital expense list.
The Seller's Disclosure Statements will need to be prepared and signed.
Once these items are done or being done, I then schedule professional photos or videos depending on the property.
As you can see there are a number of items that are done prior to and at the time of listing.
In future blogs, I will be discussing marketing and the extensive marketing that I invest in my Seller's properties.
If you need to speak to me; please call my cell at 602-688-9279.  Remember that I built my reputation on the FACT that I either answer my phone or return my calls promptly!
Linda
https://justsoldit.com/wp-content/uploads/2019/05/LindaGerchick-logo-v1.png
0
0
Linda Gerchick
https://justsoldit.com/wp-content/uploads/2019/05/LindaGerchick-logo-v1.png
Linda Gerchick
2019-08-14 15:14:34
2019-08-18 23:50:21
Property Preparation for Sale