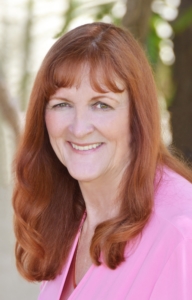 Let's speak about Rent Rolls in income producing properties!
Rent Rolls on an income producing property can either generate an offer (whether you are a Buyer or a Seller).  Giving the most up to date and accurate information is critical not only for a Buyer or Seller but the lender and also to attain an overall view of where the property stands. This means not only performance but also in the market place.
Rent Rolls and what should be on every rent roll:
Date
Tenant name
Effective Date of Lease
Expiration or Month to Month
Security Deposit (both nonrefundable and refundable and these need to be stated)
Market Rent
Amount of Rent
Rental Sales Tax column and who pays it
Additional fees (Pet, Parking and Storage as an example)
Total Monthly fees Due from Tenant
Date last paid
Any balances due from Tenant
Another column should be for notes
It should  be noted that all of these items should be able to ascertained from the leases (and/or addendums).
Protecting your Rent Rolls:
The rent roll for an income property is absolutely critical whether you want to sell, buy or even keep your property.
If you plan to sell this should be prepared and available to the Real Estate Broker and all potential Buyers.  When I list a property, this is why I want copies of ALL leases.  One of the first things that I like to do is take the leases and create a rent roll, then compare my rent roll to the Property Manager's Rent Roll.  There are often differences but are usually easily handled will good communication with the Property Manager.  For example, maybe I was not given an addendum.
If you are a Buyer, you certainly want to see a rent roll.  It is a great way to evaluate the Property and even the job that the current Property Manager is doing.  If the current owner cannot provide you with a rent roll, the best idea is to start with the leases.  Then you have the ability to ask good questions instead of simply asking for a rent roll that may or may not be accurate.  Remember that a Lease is a legal contract and if you are buying the building, you are also buying the leases as they will convey as written to you.
If you are planning on keeping the building, you should evaluate your rent roll for accuracy at lease once a year.  What is you want to re-finance the property?  The Lender will ask for a complete rent roll almost immediately.  Do not overlook this very important piece of your investment.
One of the most common errors I see on rent rolls are concessions.  FIRST, if you are going to give a move in special, no not give it in the first month.  Do it at least in the 4th or 6th month.  Here is an idea that I like to use.  Do not give a rent concession, but a grocery store or gas gift card.  You can expense this but not HURT the rent roll. On a fourplex a $25.00 per month per unit has either decreased or increased the value by approximately $25,000.
One last thought on your rent roll-this is a very valuable tool and a great way to evaluate your rents against the market and also a ten thousand mile overview of your Property Manager.
Questions, call me 602-688-9279.  Next week I will be discussing the essence of books and records.
Have a great week and remember that I answer my phone!
Linda Gerchick, CCIM
Broker's Advantage
https://justsoldit.com/wp-content/uploads/2019/05/LindaGerchick-logo-v1.png
0
0
Linda Gerchick
https://justsoldit.com/wp-content/uploads/2019/05/LindaGerchick-logo-v1.png
Linda Gerchick
2019-08-19 00:21:36
2019-08-19 00:21:36
Rent Rolls are SO critical to understand